Callampa illuminated bowl
---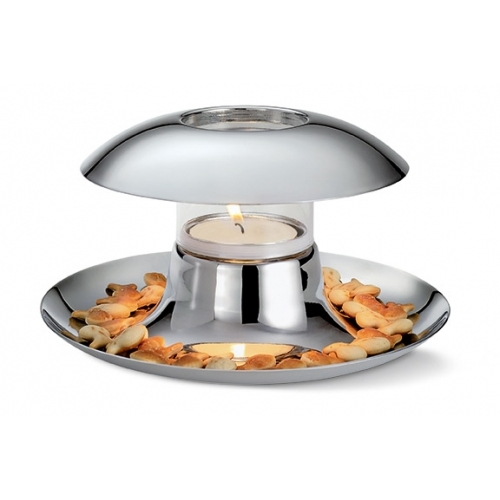 Product Image Gallery

Description

CALLAMPA accommodates a maxi tealight and its shine is reflected in the highly-polished upper ring, gently illuminating the content.

Besides its chill factor, CALLAMPA scores with the slick presentation of snacks in the lower ring, guaranteeing that any guest will help themselves.

Filled up on nuts, cookies or other treats - it's always put in it's true light!

Materials : Chrome, polished, glass, 22 cm (d)
Branding method : Diamond Engraving
Branding position: top
Branding area : 25x25
Weight (Kg) : 1.125

SKU: illuminatedbowl-01-170

Price Guide

(Excluding VAT)

Where are the prices?

Tell us your budget.

Maybe we can offer better.

Get a quote today!
---
SSL Secured |
SiteMap
| Copyright 2020 Arca Industries | All Rights Reserved
| Powered By ProMart 3.0